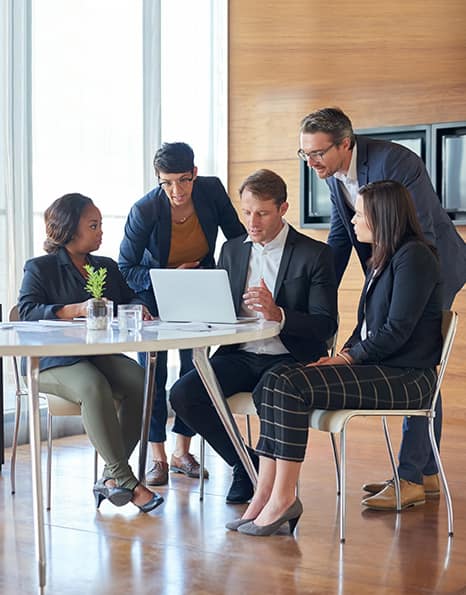 Founded in 1997, Wilson-Goodman Law Group, PLLC is the oldest law firm in Gilbert, Arizona. With four lawyers and more than a dozen support staff, Wilson-Goodman Law Group, PLLC, is one of the largest general practice law firms in the area and certainly the largest in Gilbert, Arizona. With diverse areas of experience and a host of resources, we are able to meet almost every legal need of the average individual.
Contact Wilson-Goodman Law Group, PLLC, to schedule an appointment with an attorney about any of our practice areas, which include family law, most civil, real estate, and more.
Dedication to our clients' success is a cornerstone of Wilson-Goodman Law Group, PLLC. It begins with aggressive and skilled attorneys who bring to their clients not only years of experience, but a history of results. Our Queen Creek and Gilbert trial lawyers have secured multimillion-dollar jury verdicts, including the fourth largest Arizona verdict in 2004.
Responsive and sound legal guidance is essential to gaining and retaining our clients' trust, client referrals, and additional business. You can expect to receive honest, realistic, and professional legal advice that you can count on to guide your decision-making.
Voted Best of Gilbert 2019, 2020, 2021, 2022, 2023 and Best of the Best 2020, 2021 and 2022
Service is a hallmark of Wilson-Goodman Law Group, PLLC. From prompt responses to emails and phone calls, to clear and understandable communication about even the most complex courtroom litigation, you will receive the timely and personalized service that you need. Our support staff is friendly and competent, and our office is designed to make our clients feel comfortable and at ease, not intimidated.
Reasonable rates are one of the many reasons our clients prefer to use Wilson-Goodman Law Group, PLLC. We strive to resolve all legal issues as effectively and efficiently as possible. We offer an initial family law consultation at a reduced hourly rate.
Schedule A Consultation With Our Arizona Trial Lawyers
This service-centered approach guides our every action. Contact us online or call (480) 503-9217 or (480) 686-9400 to schedule an appointment with attorneys who are dedicated to service and success. We belong to most legal insurance plans.